Get the scoop! Find some great information about us and our city below.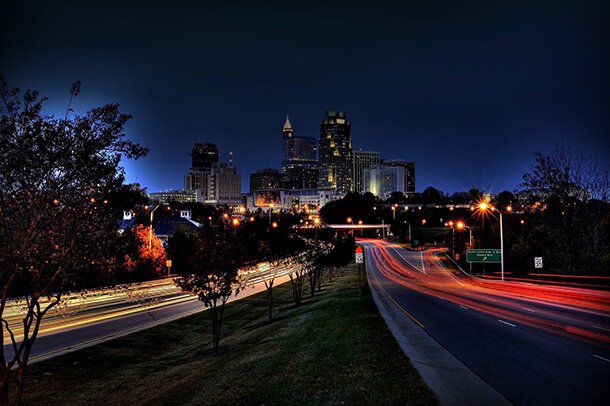 Raleigh, North Carolina is a great place to live and to visit. There are so many activities for varied interests. For instance, if you're interested in art, be sure to check out the Duke Energy Center for Performing Arts. The Time Warner Cable Music Pavilion hosts major international touring acts. If you're into museums, be sure to check out the African American Cultural Complex or even the Marbles Kids Museum for the little ones. For the sports fan, pick your pleasure from professional and major college teams including football, basketball, hockey, baseball and soccer. Voted one of the best places to love in the United States, there is definitely a high quality of life afforded to those who call the area home. Ans that quality extends to your options for luxury transportation. When you are planning any kind of activity or event in the Raleigh area, look no further than Raleigh Limousine to enhance your experience by not only providing safe and comfortable transportation but also a fun way to get around.
Think about it, even if you're simply looking for a great time during the evening, you'll find plenty of bars, clubs, restaurants, and more in the area. But whatever you end up doing you are going to need a quality way of getting around. For many reasons, you certainly don't want to drive yourself. So why not leave the driving to a true professional who will make sure that you get to each destination safely and at the same time give you a convenience you have probably never experienced before. That is the exact reason we exist, Raleigh Limos offers the best in luxury transportation. We will drop you off at your desired location and be ready to pick you back up when you are ready. And that means you never have to worry about fighting traffic or waste time looking around forever for a parking place. And if you don't know exactly where the location is that you are heading, well, again, no worries, our drivers are not only the best in the business, but they are equipped with GPS. And if you have any thoughts about the condition of our vehicles, we want to put your mind at ease. We have certified mechanics on staff who regularly inspect and maintain each and ever vehicle in our fleet.
Once on board one of our special party buses, you won't believe your eyes and the rest of your senses when you experience all of the wonderful amenities available on a Raleigh party bus. We have installed a concert quality sound system with sub-woofers and MPS/iPod/CD inputs. You will also notice some high definition flat screens with DVD capabilities. What about some eye catching LED color changing lights to enhance the party atmosphere? Our vehicles have them. And this is just a beginning of what our vehicles have to offer you. One thing is for sure, we have not met the event or activity yet that one of our party buses is the the perfect compliment for. This is true luxury, some people even refer to our vehicles as a party on wheels. But, of course, it is easy to talk about it, you really need to experience it for yourself to get a true sense of how awesome our interiors really are.
We urge you to call us today to book your very own party bus. Keep in mind that our business is growing in popularity and people are catching on to what one of our amazing vehicles can provide them. We have made the booking process very easy and our friendly customer service agents will be more than happy to answer any questions you have. We want you to know that when you contact us, you will never be pressured into making any decisions in terms of renting one of our vehicles. We want you to be the best informed customer around. It is our goal to forge a long time relationship with you, not just to rent you a party bus and never see you again. For your convenience, we are available all day and all night, seven days a week to take your call. Take the plunge, we are here to service any type of event you might have in mind. We look forward to hearing from you soon.